Our Services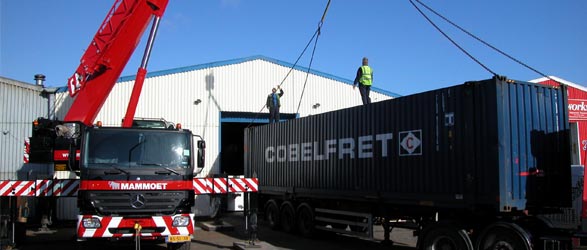 Novatech UK Ltd are the UK's largest supplier/stockist of industry specific high quality pre owned process and packaging equipment. Our storage facility contains in excess of 2000 items of specially-sourced stock; providing an excellent resource of immediately available equipment for plant breakdowns or new project/application requirements.
Whether you are selling your surplus/redundant equipment to Novatech or purchasing from our stock resources, our response to your requirements will be impressive.
Click here to contact us for more details.

Buying
Novatech specialise in the purchase and resale of high quality surplus process and packaging equipment. Our storage facility holds in excess of 2000 items of stock immediately available to purchase so whether you are looking for a single item or you have a new project we are confident we can meet your needs.
Selling
Novatech buy and sell pre-owned industry specific equipment internationally and are always looking to purchase high quality surplus process and packaging equipment to meet the needs of our customers. If you have any items that are now surplus to your requirements, please complete our asset form - you will always get a better return selling to Novatech and we will make the process as simple and straightforward as possible
Part Exchange
In some instances, our customers are looking to dispose of surplus equipment and upgrade or increase production with equipment to suit their growing needs. Novatech can help to offset some of the cost of upgrading by offering to assess your surplus equipment with an option to part exchange.
Safe collection of Goods
Once our clients have purchased their chosen equipment they can arrange to have the items collected from our storage facility. The items will be stored safely and securely awaiting collection.
Delivery Service
As part of our ongoing commitment to customer support, Novatech have professional relationships with a number of companies that specialise in the safe packing and transportation of equipment internationally.

SIGN UP FOR LATEST
PRODUCT ALERTS
TESTIMONIALS
''Novatech have provided us with very high quality equipment time and time again and we have also sold Novatech our surplus equipment. We have always found Novatech to be very efficient with an excellent level of customer service and client understanding.''
Site Production Manager, Global pharmaceutical company based in India
''Novatech took our smaller vessel in part exchange saving us money. This is a very useful service enabling us to offset some of the cost of upgrading our equipment''
Managing Director, Global Toiletries Company based in Turkey